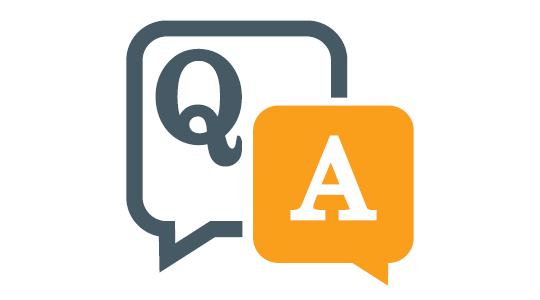 Q&A
Q:  What is the Mayo Clinic Care Network?
A: The Mayo Clinic Care Network, launched in 2011, is a unique collaboration between Mayo Clinic and independent health care organizations. The network connects St. Clair providers with Mayo Clinic specialists and Mayo Clinic clinical resources. St. Clair health care providers can use electronic communication to access the latest Mayo Clinic knowledge and expertise. This collaboration is a non-ownership, contractual relationship. St. Clair remains an independent, locally governed health care provider.
Q:  Why did St. Clair Hospital pursue this clinical collaboration with Mayo Clinic?
A: St. Clair is recognized as a national leader in patient safety, quality, patient satisfaction, and value. Accordingly, St. Clair is excited at the opportunity to collaborate with Mayo Clinic, one of the preeminent health care institutions in the world, to share clinical knowledge and resources.
Q:  How does this formal collaboration benefit St. Clair Hospital patients?
A:  The collaboration allows St. Clair to have access to clinical knowledge, innovations and training from Mayo Clinic. With these resources, St. Clair will be able to provide even better care and value to its patients close to home.  And, there's no additional cost to patients or their insurers.
St. Clair physicians have access to the latest Mayo-vetted information, including:
eConsults: eConsults allow St. Clair specialists access to Mayo Clinic specialists to connect on patient care. The request, with pertinent medical records, is posted through a confidential portal, and the electronic "consultation" is then scheduled into a Mayo Clinic specialist's calendar for review and response

eTumor Boards: eTumor Boards are live video conferences that allow physicians to present and discuss management of complex cancer cases with a Mayo Clinic multidisciplinary team and other members of the Mayo Clinic Care Network.

Health Care Consulting: St. Clair has direct access to Mayo Clinic's best practices, including clinical protocols and administrative expertise. Consulting opportunities allow St. Clair to learn from and implement integrated care and practice models.

AskMayoExpert: AskMayoExpert is a best practice resource. Created and used by Mayo Clinic today, it contains the latest Mayo Clinic-vetted information for use at the point of care and provides quick insight on disease management, care guidelines, treatment recommendations and reference materials. All clinical staff, including allied health professionals, will have access to this resource.

Patient Education Materials: St. Clair has access to Mayo Clinic's patient education library, which features 2,500 pieces of patient education material in English and some in Spanish.  The full library is available electronically.

Mayo Clinic Grand Rounds: St. Clair providers have access to Mayo Clinic Grand Rounds — presentations by Mayo Clinic physicians and scientists who share health care successes and challenges and context on the science of health care delivery.
Q: Will this agreement mean patients will automatically be referred to Mayo Clinic?
A:  No. The primary goal of the Mayo Clinic Care Network is to help patients gain the benefits of Mayo Clinic expertise while continuing to receive their care as close to home as possible.
Q: Why did Mayo Clinic choose St. Clair for participation in the Mayo Clinic Care Network? 
A: Before any health system is invited to join the Mayo Clinic Care Network, Mayo completes a comprehensive evaluation of that organization. This includes an in-depth review of clinical and business practices as well as quality, safety and service efforts.  Mayo Clinic's review of St. Clair highlighted not only the outstanding results St. Clair has achieved, but also an important alignment in culture and focus on the patient.