We are looking for exemplary individuals who are passionate about quality healthcare, enjoy helping others, and value high standards of care. As we continue to expand to meet the needs of our growing community, we would like to invite you to become a part of our dynamic team of health professionals.
Our ability to deliver the highest level of quality patient care is dependent on the people we hire.
St. Clair Hospital provides a number of opportunities in which employees can practice their skills, develop new talents, achieve their personal goals, and advance their careers.
If you are interested in becoming the newest member of the St. Clair Hospital team then click here to view our employment opportunities.
St. Clair Hospital is committed to hiring exceptional people, as well as to creating an outstanding work environment that reflects the needs and desires of its team of healthcare professionals.  At St. Clair Hospital, you will find a high level of respect among employees, an unrivaled commitment to excellence and a tradition of collaboration and teamwork.
Our organization is comprised of more than 2,000 dedicated employees who make patient care a top priority every day. Whether an employee has worked at St. Clair Hospital for only a short time or for several decades, all of our employees share a common goal: to ensure that St. Clair Hospital remains a leading healthcare provider for the communities it serves.
In addition to caring for its patients, St. Clair Hospital also prides itself in providing outstanding customer service to every guest and visitor. Employees of St. Clair Hospital are expected to treat customers with respect, compassion, and hospitality; anticipate, identify and respond to every individual's needs; make a positive first impression by acknowledging customers; and demonstrate flexibility while maintaining priorities during all interactions.
For additional information regarding a list of Frequently Asked Questions (FAQs), please click here.
Also, to learn more about St. Clair Hospital's comprehensive benefits package please click here.
Equal Opportunity Employer
St. Clair Hospital is an equal opportunity employer. All qualified applicants will receive consideration for employment without regard to race, national origin, gender, age, religion, disability, sexual orientation, veteran status or marital status.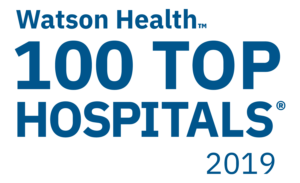 To learn more about St. Clair Hospital's awards and achievements, click here.